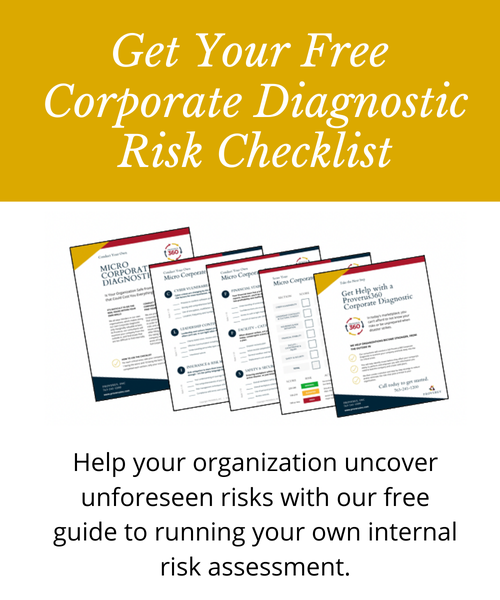 See Your Risks & Plan For Them
Our FREE Corporate Diagnostic Checklist with Help You:
Discover unknown risks in areas you may not be looking for, including our 6 Key Areas of Risk.

Find out how to analyze your current risks using our professional strategies.

Get a score showing you how vulnerable your organization might be from unknown risks.

Learn the right next steps to take to protect your organization and put proactive plans in place.